Forex Trading for Beginners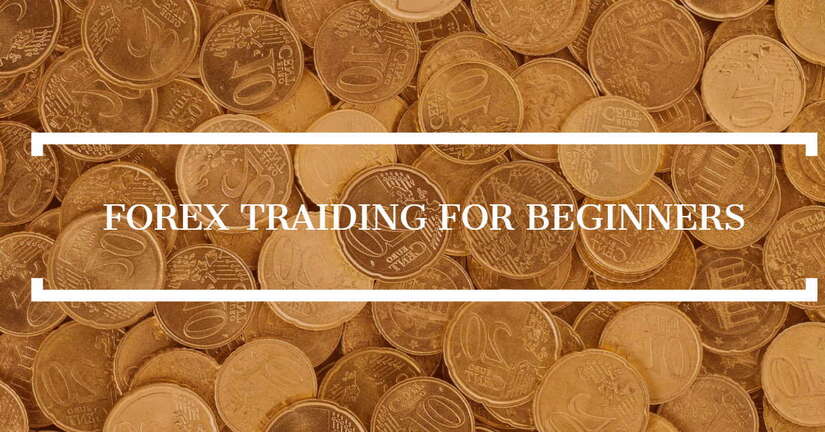 If you are one of the aspiring traders who would want to corner the (forex) market, this writing is right for you! A practical guide to forex trading, this will help beginning traders gain ample understanding of how forex works and the wonders it does to forex investors.
Assuming that you have heard about currency exchange rates and the rising and falling of prices in the market, it's time to help you learn more about maximizing trading opportunities and trading a profitable way.
But before that, refresh and validate your acquired knowledge and perception about forex trading. Also, it is best that before you start actual forex trading, you must bust your misconceptions about how things work in forex. Let's start with the most basic ones.
What is forex trading?
If you have perceived forex trading as a complicated task, you might have understood it through a different lens.
Those who view forex trading in a such a way that traders are forced to buy a currency and hold on to it until its price changes and sell a currency and purchase it back using the original money might be the ones who experienced the best of both trading worlds, the mobile and online (desktop) trading.
To put it the best way, forex trading is just speculating the movement of a particular currency pair. In other words, the trader reacts to the market trend by either selling or buying a currency based on his speculation of its price movement.
Which Forex Broker should you choose?
A lot of forex brokers might just fit your personal preference in investing in a startup forex trading account. But understanding about forex trading per se is critical to lay down the most fitting considerations in choosing the forex broker that suits your ideal trading experience.
Your understanding of a good trading platform, different trading tools, and unique offerings and perks that will give you the best trading start and a whole lot more about the best trading conditions will determine which forex broker suits you. Your trading capital might just come as a secondary consideration once you realize essential factors in picking the best forex broker out there.
Which Account Type will best suit you?
Forex account types vary based on the trading capital the trader is willing to shell out initially. The costlier accounts have better trading conditions offered and provide access to more trading tools.
The type account matters when you have a specific target of trade conditions to get, such as locking in lots of trading value.
But if you are a beginning trader who would want to get a grasp of forex trading, a Standard Account is a good startup account to use.
Forex Broker Banking Option
A reasonable consideration in choosing a forex broker is learning about its banking options in which your money, including your initial deposit and/or trade profit, will be credited. Know the best bank to open an account to avoid getting charged with high transaction fees from checking your balance or withdrawing your trade earnings.
Which currency pairs do you choose?
Deciding about which currency pairs should you peg is a significant concern that you, as a starting trade, should deal with. To give you an idea, there are available tools from different trading platforms that provide traders the list of hot-performing currency pairs.
Reading relevant market news and trends analysis would also give you hints as to which currency pairs you can get more opportunities for benefiting from.
Forex Trading Strategies
In your quest to corner the forex market, you need to arm yourself with a well-thought-out strategy. If you haven't heard about forex strategies just yet, it is best to start learning some.
A good trader plans his moves as he goes to the foreign exchange. The strategy may include when to place trades, which trade position to hold once a trade is placed, and how to manage risks as trades are placed. These can be learned best while doing actual trading. Nonetheless, theories of trading strategy are nice-to-have assets when starting trading.
Forex Trading Tools
Earning profits from trading is a very doable target with or without employing strategies. However, when we talk about retaining profits or profiting from almost every placed trade, it is a must to boost your trading success by utilizing a set of trading tools.
Trading tools come with the platform being used by a trader as well as from the type of account the trader chose to open. If trading strategies work as a shield against trading risks, trading tools are your weapons to close a successful trade. Employing trading tools to your advantage will enable you to have a killing spree in business wins.
Limiting your Risks
One way to limit your risk is to stop or pause from placing trades once you were able to get your goal profit for the session. Learn when to keep on trading and when to stop.
Forex Trade Bonuses and Promotion
Forex brokers always feature promotional offers as a way to woo forex investors. But bonuses are just bonuses. They are just the icing on the cake. It should be a trader's last consideration when choosing a forex broker.
Specific guides about all these trading aspects will be useful for beginning traders to guide them as they venture into the forex world.