XTB: A RELIABLE BROKER?
Boasting of the tagline, the "Leading European FX & CFDs brokerage group", XTB has the coverage of over 1,500 markets that its 170,000 its clients can do trading in. Through the broker, one can delve trading in Foreign Exchange, Indices, Commodities, Stock CFDs, ETF CFDs, and CFDs across numerous cryptocurrencies.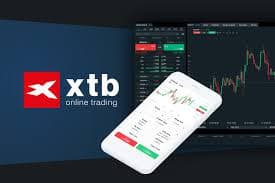 WHAT XTB OFFERS:
1. TRADING INSTRUMENTS
FOREIGN EXCHANGE 
Trading Foreign Exchange through XTB entitles traders low spreads that start from  from 0.1 pips. The broker trades over 48 currency pairs including: EUR/GBP,  EUR/USD, EUR/JPY, AUD/USD, NSD/USD, USD/TRY, and more. Microlot trading is also made available through this broker. 
XTB is open for 24 hours a day, 5 business days a week. And apart from speedy deposits and withdrawals, XTB does not require any minimum deposit for a trader to start depositing.
STOCK CFDS
Trading CFDs through XTB opens traders to over 1500 equities. The available Leverage is up to 1:10. The firm's clients may either purchase or sell. Each trade has low commission from 0.08%. All clients are guaranteed with fast executions of their Stock CFD trades.
CRYPTOCURRENCIES CFDs
Through XTB, traders are given access to the most sought-after digital coins, namely, Bitcoin, Dash, Litecoin, Ethereum, and Ripple Stellar to mention a few. Clients are also given the opportunity of trading well into the weekend as it aims to ride with the market's open hours, 24/7. 
The expiry dates for a crypto through XTB is pegged at 365 days with high liquidity. XTB ups the competency by fortifying its system against hackers and other fraudulent online entities. As this is the case, the possibility of losing capital is on an all-time low. On top of that, the brokerage firm offers competitive spreads. 
2. TRADING PLATFORMS
XTB had employed two of the market's trustworthy and reliable trading platforms. These platforms are seen to be efficient by the entire trading community.
2.1. xStation 5
XTB offers its very own trading platform called, xStation 5. It had received recognition back in 2016 as it was dubbed the "Best Trading Platform" for that year through well-known award-giving online financial body, Online Personal Wealth Awards. The award had been much-deserved as it is known to not only deliver results, but also offers over-all trading transparency. Its charting package is comprehensive with the system allowing for chart customization. Traders are also given access to live performance statistics and real-time market commentary. 
2.2. MetaTrader 4 (MT4)
Considered to be the crowd favorite, MetaTrader 4 is simply one of the world's most recognized trading software out in the market with a reputation that precedes it. MT4 is intuitive, allowing its traders easy navigation and convenience in checking all their trade's progress. The platform offers a wide variety of  inbuilt analytical tools. Through MT4, traders are given the capability of adding indicators, oscillators, and setting numerous trading strategies.
4. MOBILITY
XTB's mobile trading app gives traders the capability of managing their accounts through any mobile device. It is compatible to the three main operating systems: Android, Windows and iOs. 
Complete account management in the context of the XTB app means viewing charts and all pertinent tools that permit real-time trading. Through the application, the user can easily check his or her actual or demo account. Through the latter, users are given virtual funds amounting to 100k.
Apart from these, users are allowed to enter 3,000 markets, change orders like establishing stop losses and take profit levels. One can also conveniently apply tools for technical analysis and indicators to charts.
The application also allows for creation of customized trading alerts.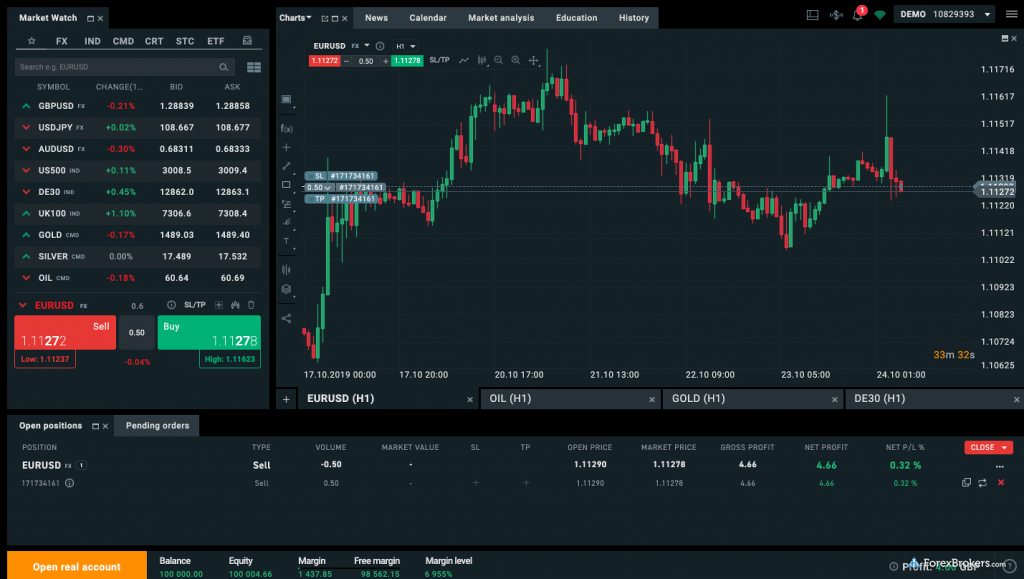 THE EXCITING BENEFITS OF TRADING WITH XTB 
I. PROMOS
TRADING AND GETTING CASHBACKS
When a trader chooses to open an account through XTB, he or she is eligible to earning cashback on trades. The client is also open to other advantages:
* 1,500 markets including but not limited to: Foreign Exchange, Commodities, and Crypto
* A Leverage of up to 200:1
* Speedy transaction execution from xStation & MT4
After signing up for XTB's bespoke rebate scheme, a trader would be allowed to receive rebates on trades. The system's loyalty program is flexible and was created to maximize a trader's cash rewards that is based on the trades that he or she would be making. 
The arrangement that the trader and his or her account manager had made determines the amount the former would be getting. And do note that cashbacks reflect on the trader's amount by the end of the month.
XTB's system calculates the exact amount that a trader should be receiving for the month. And once it is received by the end of the month, the trader would be at liberty to use his or her cashback however he or she may choose. It can even be used to fund trades that are to be made for the succeeding month, thus effectively earns the trader more cashback. 
REQUOTES: ABSENT
Through XTB's technology traders are able to requotes. What this means is that they can readily trade with trust. These trades are guaranteed to be traded immediately.
EDUCATION
XTB's site offers a number of educational materials that would assist the trader into becoming the best version of himself. The education hub contains over 1000 articles, with the learning categorized by Basic, Intermediate, Expert, and a special level called, Premium. Upon purchase of the last category, a trader is given advanced trading techniques and strategies. 
II. DEPOSIT AND WITHDRAWAL METHOD
For a trader to be able to withdraw funds, he or she has to choose the trading account desired for the transaction, and then enter the necessary amount.
A nominated account receives the withdrawal. This has to be added to the Client Office.
Card deposits for XTB are mandated to be made from a bank account under the client's full legal name. If this is not secured, then, the funds will be reflected back to the source.
Joint bank accounts for deposits and withdrawals are not accepted in XTB. The only exception being the joint trading account is registered under it.
Verifying a nominated account is simple. All the user has to do is provide a valid bank statement that had been issued within the previous 3 months. However, should the user's nominated bank trade a different currency, HSBC is able to convert the amount at source within their rate once the trader's bank receives the payment.
RECOMMENDATION
While what had been laid out about XTB appear positive, the matter stands that one must do further legwork if he or she would really want to exhaust all possible options. Taking the opinion of one online reviewer is simply far from being wise. Due diligence is still recommended given that one's hard-earned money is at stake in trading.