What to Expect from This Review
This review is a result of months spent with the brokerage Binary.com. The review team had made use of the firm's website and had availed of all its offers and services. With the brokerage's reputation in mind, the review team opted to take the objective route and based its assessment off of its own observations. The positive image articulated through a number of already existing reviews about Binary.com online are only treated as points of reference, not a basis for the literature.
As this is the case, the review team strongly believes that this Binary.com review is a pointed and informed assessment of all the firm's capabilities and services. Nevertheless, readers of this piece are adviced to keep a keen attitude and detached lens when reading through the facets of the discussion to be able to come up with their own decision.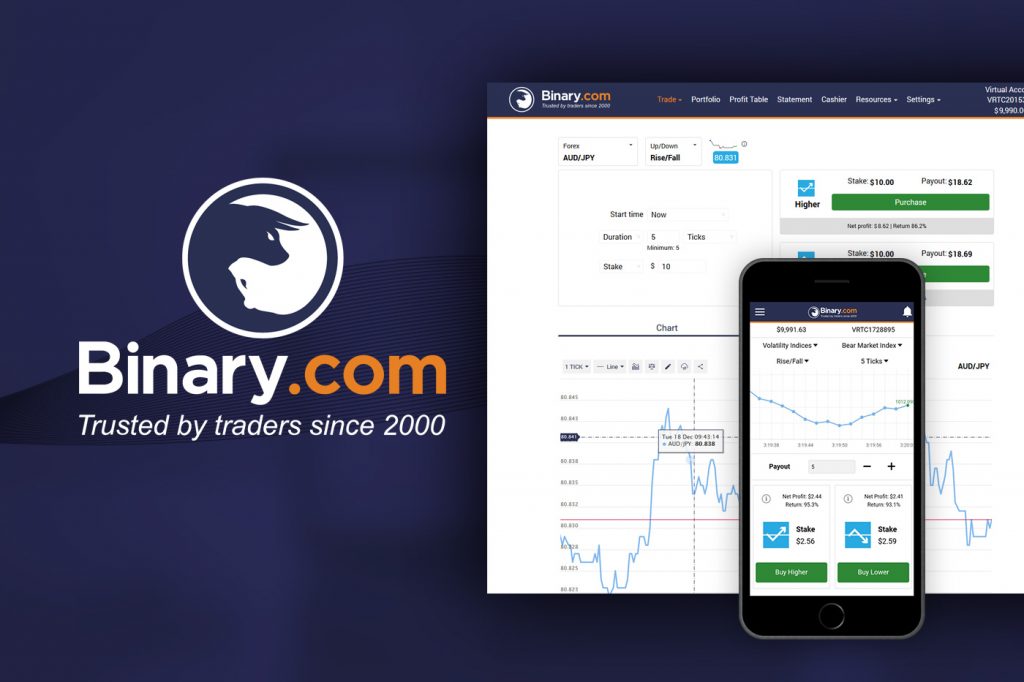 About Binary.com
Recognized by the online trading community as an award-winning brokerage firm, Binary.com is a Binary Options and CFDs brokerage owned and operated by the Regents Market Group. The company was formerly known as BetonMarkets.com. It was renamed and rebranded by its parent company in light of its aim at expanding its reach further to capture other markets.
The review team notes this change in name as a welcomed one. Its original name did not have a ring to it and did not do much to represent the kind of market, let alone trading asset, it caters to. To the review team's opinion, strong industry presence can be built on good branding and a catchy, and therefore, memorable name. Being known as Binary.com from 2013, the firm had gone on to base its operations in Malta and had included satellite offices in Malaysia and Japan.
Binary.com is regulated in the Isle of Man by the Gambling Supervision Commission and in the UK by the UK Gambling Commission. In addition, as the Binary.com platforms are also distributed in Ireland, it is licensed under the Revenue Commissioners in Ireland.
Knowing these regulators behind Binary.com already assured the review team that the firm's conduct of business is legal and adheres to sanctions of various national financial regulatory boards.
The Good
Trading Platfroms
One of the things noteworthy of Binary.com's services is its partnership with MetaQuotes. Through this affiliation, the firm is able to provide the MetaTrader 5 platform. A jump from its more popular and favoured predecessor, the MT5 shares the basic functions of the former. The only notable departures it has from MT4 is the added and more detailed trading hours that can be set on its interface alongside the Stop Loss function, limit orders, advanced charting, trading strategy testing, and one-click trading.
All in all, the MT5 bears the same easy-to-navigate interface that MT4 has with only some of the buttons placed in other areas and the function being more specified.
Apart from this platform, Binary.com had also done well by providing its own trading software, namely the Binary WebTrader which is used by the more advanced Binary Options traders, the Binary Next-Gen which is like the firm's own version of the MT5, and the Binary Bot platform, which is used for the automated trading.
The review team had observed that these platforms assist traders effectively to build good investment portfolios, easier trades, and over-all good trading conditions. The Binary.com-developed platforms are not only easy to navigate through, but are altogether efficient with the numerous trading tools and signals it provides to Binary.com clients.
On top of this, the firm also avails clients of the Binary Tick Trade app wherein they can easily secure and check up on their profit. The application is free of charge from the Apple Store and Google Play Store.
Account Types
Binary.com offers three types of account:
The Virtual Account
For the more discriminating and safe-playing trader, he or she may try out trading with the firm through the Virtual Account. It is furnished with virtual cash amounting to $10,000, permitting beginners to experience trading without risking actual money.
Standard Account
Opening a Standard Account only requires a minimum deposit of $5, unlike its competitors that requires their clients to deposit $250. Through this account an average user is already opened to the CFDs markets and Forex markets.
MT5 Account
The MT5 account already grants access to CFDs on Forex, cryptocurrency, and other lucrative financial markets.
Bonuses
Not necessarily a turnoff, but more of an unmet expectation, Binary.com does not offer any free trade or deposit bonus. And to the opinion of the review team, while it did expect it from an award-winning brokerage, the absence of deposit bonuses is understandable. The initial deposit is already a plus.
Binary.com's Customer Support is available through live chat and the representatives are known to be highly responsive.
Funding and Withdrawal
Clients can easily deposit and withdraw funds through major credit cards, VISA and Mastercard. One can also fund his or her account through eWallets such as Skrill and Neteller. Crypto such as BTC, BCH, LTC, and ETH are also accepted as payment and can be exchanged with fiat currencies. Withdrawals are processed within 1 to 5 days.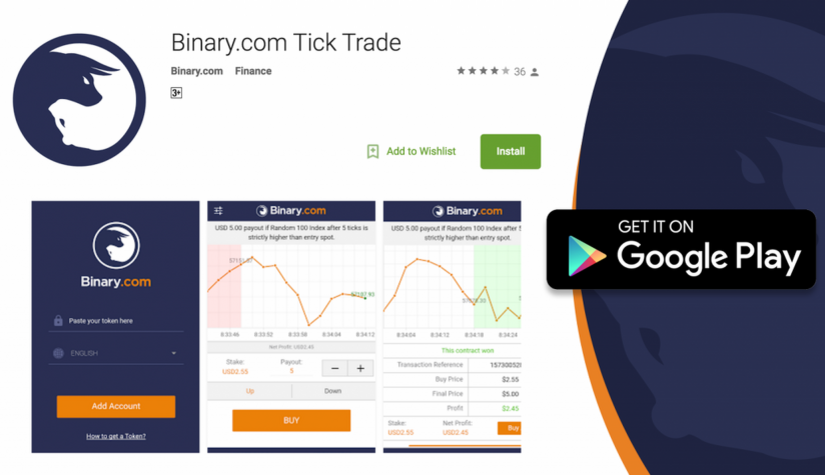 The Bad
Organic search for negative reviews surrounding Binary.com had rendered quite a number which see allegations of scamming. Much of the complaints revolve around problems in withdrawal, like:
BINARY.COM is a big scam. They manipulate your trades when you start making more profits. I made 300% as profit and l requested for withdrawal of the profit while the stays, for days the funds was not removed from the balance because i wanted it processed just not to risk them in trading. after days of waiting l got an email that l cannot withdraw more than 30% of the amount via my card that l should have that i should have to use other means. I requested for the 30% of the 300% sent first and it was processed with a mail saying it could reflect in 5-14 working days whilst the previous test withdrawal l did only took 3 working days to reflecting as it was stipulated on their site. also, withdrawal to card limit stated on their site was between 10$-10,000$ whilst l was been denied withdrawal via the same means i deposited which was about $300.
Another is about the volatility that the firm fosters
Binary.com is actively trading against you with their volatility indices. For example trading the higher/under option, the last tick value starts to fall in the exact opposite direction to your winning every single time. I find it hard to believe that strategies that work in the virtual account immediately stop working on the real platform even when there are no market changes. Another example is the even odd trade which can suddenly start hitting even or odd 15 times in a row.
Now, these client testimonies should not be taken lightly. For what they're worth, these should be looked hard into. As this is the case, these should be taken with a grain of salt. Also, with everything that has been said within the review, there appears to be an obvious disparity and dissonance with the team's experience and other client's experiences. In this light, the reader is left to weigh his or her options and check what resonates and what does not.