Umarkets Forex Broker: Company Background
Umarkets is a new global forex broker that offers services in forex, commodities, CFDs, and indices trading. It is a proven market leader in providing quality services through employing financial industry experts that help their clients get optimal profits out of their trades.
Umarkets was founded in 2008 and its headquarters is in Saint Vincent and the Grenadines. It is a still growing brokerage firm that offers retail and institutional investors, such as banks, brokerage companies, and high-frequency traders, the opportunity to trade foreign exchange, indices, and commodities.
Umarkets' main client base is the European markets, but is looking to expand into Asian and the Latin American markets. One of the main strategies used by Umarkets in creating the most favorable conditions for their clients is partnering with top-tier financial institutions in various regions that it operates in. One of the leading banks Umarkets partners with is HSBC, one of the leading banking institutions in the European region. This way, Umarkets gets the optimal trading conditions for their clients.
Umarkets forex broker is licensed to operate and regulated by the International Financial Market Relations Regulation Center or IFMRRC. This is an independent regulatory authority that partners with several brokers in providing security to their client's data and funds as well as giving the best conditions to trade with.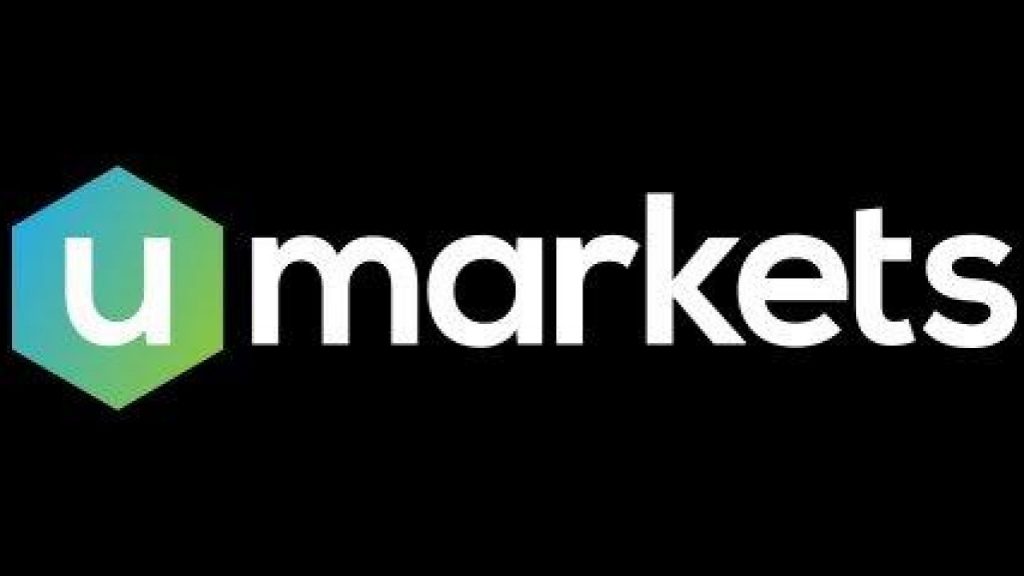 Umarkets Review: What You Need to Know
Just like any Umarkets review, this will highlight the most important facts and features about Umarkets. This will cover its security measures, platforms, and trading conditions.
Client Security
In order to provide the safest and most secure services to their clients, Umarkets enrolled a few high-standard security measures. These include physical and technical securities that protect all of its data systems. Some of it are the following:
A Secure Sockets Layer and a firewall software that encrypts data during transmission
Data that are transferred between server machines use the SSL encryption
All financial transactions and order executions are managed by international payment service providers with Level 1 PCI certification
All trading servers are located in data centers with SSAE 16 certification
Lastly, all communication between clients and umarkets.org are encrypted
Trading Platforms
Umarkets offers two trading platforms: the MetaTrader4 Desktop platform and the xCritical online platform.
MetaTrader4: the MT4 platform is a classic in foreign exchange markets due to its efficiency and flexibility. It is suited for both novice and professional traders and has a user-friendly interface that expands into hundreds of tools and indicators that are fully accessible to the client.
xCritical: the xCritical platform is one of the leading platforms that can be accessed with a browser. It is used by many European traders and has recently been available in Russia. It provides access to over 170 instruments, an Autochartist, a technical advisor, and the opportunity to duplicate and lock positions.
Account Types
There are four account types on Umarkets' official website to cater to a wider range of clients, from beginners to experts.
Mini: this is the cheapest account type as it only requires a minimum deposit of $500. The downside is that it has limited access to all of the platform's features. This is ideal for beginning traders who want to try trading with Umarkets. Although, $500 is not exactly cheap to begin with.
Standard: this account requires a minimum deposit of $5,000 and just like the mini account, it has a minimum transaction amount of 0.1 lots. Additional functions provided in this account are an Autochartist and the access to all of the platform's features.
Gold: starting with a deposit of $10,000, you can utilize a minimum of 0.5 per lot transaction amount. Additional features are: a personal VIP manager, individual direct phone line, and special promotions that Umarkets announces randomly.
Platinum: this is Umarkets' most expensive account, requiring a minimum deposit of $35,000. It has access to all the features and functions provided by Umarkets. Aside from what had already been mentioned in the past three accounts, this one offers one-on-one trading and personal reports on the stock market.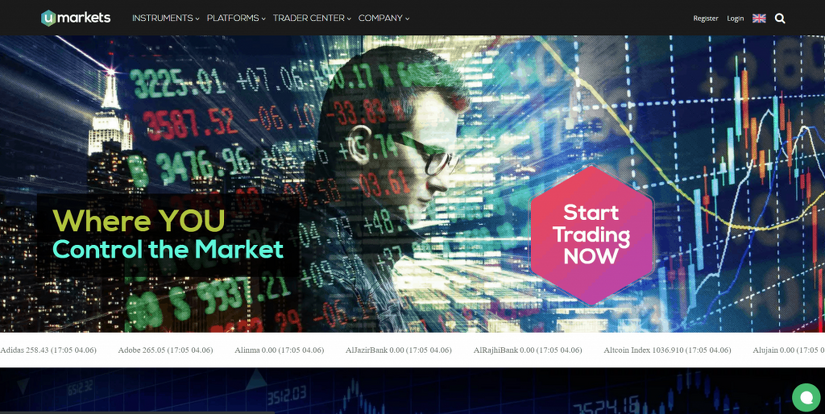 Umarkets Customer Reviews
Not only are there Umarkets reviews done by professional reviewers, but also Umarkets customer reviews that shed light to clients' satisfaction level with this broker's services. Umarkets does not fare that well in various broker reviewer sites. On average, it receives a 3.0 rating, which suggests that clients have mixed responses to this broker's services.
Starting with TrustPilot, one of the more popular brokerage firm reviewers, Umarkets only received a 3.0 rating. This means that on average, it was given three stars out of five. Some Umarkets customer reviews strongly claim that they have had fraudulent transactions with this broker. Although, the ratings it received on TrustPilot are 55% excellent and only 23% bad. Some comments still praise this broker for its quality services after successfully gaining profits from their trades.
Another relatively popular forex broker reviewer is comparebrokers, which gave Umarkets a rating of ⅗ stars. It goes into an in-depth review of Umarkets and points out several faults that it found. It also highlights Umarkets' relatively expensive minimum deposits, arguing that $500 is not recommendable for a "cheap" account. Still, there were some good things about Umarkets that this reviewer pointed out, landing it with a mid-tier rating of 3 stars.
Umarkets Scam and Other Issues: Is it a Safe Broker?
With all the Umarkets customer reviews stated above, it is a safe broker? Or is Umarkets scamming its clients? With all the reviews we've gathered, there is an obvious mixed review of this broker, with some clients claiming that it was excellent, while others claimed that it was fraudulent.
Before jumping to any conclusions, it must be said that all traders must be cautious about trading with any broker. It is also very important that you do background research on a company beforehand. There are risk disclaimers all over the web about forex and Umarkets also displays this on their official website. Also, trading is a very competitive industry, leading many brokers to raise the competition against each other. While some reviews about this broker, or any broker at that, are valid, there are others that are made for the sake of competition. As a trader, you must be fully aware of the risks in trading as well as the background of the broker you are trading with. Lastly, ensure that your broker is regulated by trusted authorities. This will help guarantee your security.