SWISSQUOTE: A RELIABLE BROKER?
Listed on the SIX Swiss Exchange since May 2000, Swissquote Ltd. claims not be just another Swiss bank. Apart from the centralized system and the top-tier high confidentiality that Swiss banks are reputed for, Swissquote specializes in software development and investor empowerment. What this strongly suggests is that the company furthers their competency by extending to avenues that are not frequented by traditional financial institutions.
But while this looks good on hypertext, this does not answer the question of reliability and legitimacy.
Swissquote had received positive reviews from the likes of broker review sites such as Brokerchooser.com, FXEmpire.com, and trustworthy online financial education site Investopedia.com. These entities have given the firm a good 4 and above rating from a perfect score of 5. These reviews usually point to no minimum deposit fees and non-activity fees (that makes enlisting with the company worry-free), regulation by the Financial Conduct Authority (FCA), and pleasant desktop experience.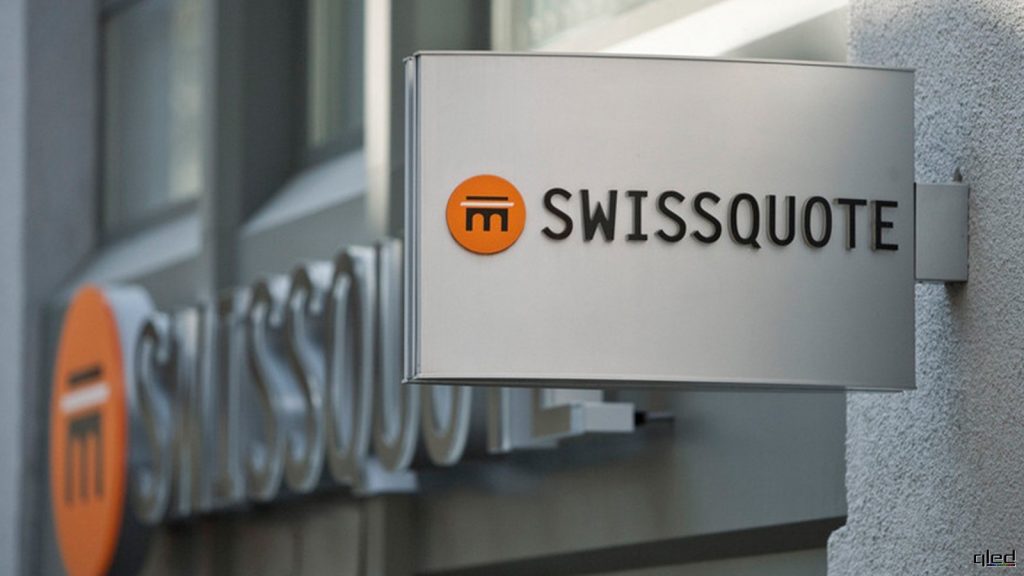 WHAT SWISSQUOTE OFFERS:
Before diving into what makes Swissquote a good broker to trade with, let us look into what it actually offers.
1. TRADING INSTRUMENTS
For investment products, Swissquote gives its clients access to the following:
* A total of 78 Foreign Exchange currency pairs including, EUR/USD, GBP/USD, USD/JPY, USD/CHF, EUR/JPY among others
* 19 commodity CFD pairs
* 22 CFD stock indices
* 3 CFD Bonds
* Oil and Gold as Commodity CFD pairs
Other standout facets of Swissquotes investment instruments is that the Forex spreads for major currency pairs are at 5-15 pips. This is seen as competitive by industry standards.
In addition, Swissquote has provisions for trading Exotic Pairs, otherwise known as Emerging Currency Pairs. These are called as such as these assets come from emerging markets. Despite providing for competitive conditions for these emerging currencies, it had been observed that Major Currencies still receive wider spreads. This is because of liquidity. This is affirmed by traders who had been working through Swissquote who agree that these remain to be efficient tools to invest upon in light of economic events.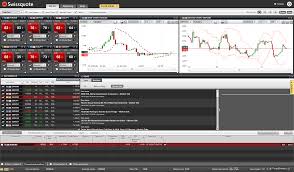 2. TRADING PLATFORMS
Swissquote enlisted the services of certain trading platforms. These include: eTrading for those investing on stocks, MetaTrader 4 and 5 for traders of Forex, and Swissquote's own trading platform, Advanced Trader.
As the aforementioned platforms have already garnered following and usage from mainstream traders, let us focus on Advanced Trader.
ADVANCED TRADER
Swissquote's proprietary trading platform, Advanced Trader has the following features:
* an intuitive and flexible interface
* has a number of educational videos and tutorials on the platform's many functions
* Charting tools
* Real-time statistics
* FX Insider Data Feed
The developers of the software constantly update Advanced Trader to keep abreast with the pace and the demands of the trading industry.
Advanced Trader can easily be downloaded for PC for all industry-known operating systems such as Windows, Mac, and Linux. It is also available through the web version and the mobile app for Android and iOS. According a number of users, there is nothing necessarily spectacular about Swissquote's mobile application. its security settings only require a user name and password for account access. One can further the security and speed through the integration of Touch ID or Face ID.
The Swissquote software also has a Demo Version available.
3. ACCOUNTS
Swissquote has 3 types of account:
1. Standard Account – has a minimum initial deposit of USD $1,000.00. The deposit size for this account is up to USD $25,000
2. Premium Account – has a deposit size ranging from USD $25,000 to USD $100,000
3. Prime Accounts – has a deposit size of over USD $100,000
Swissquote also offers a 30-Day Demo Account that comes complete with digital assets of up to USD $100,000. This simulation allows for the actual feel of trading environments.
4. DEPOSIT AND WITHDRAWAL METHOD
For bank transfers, Swissquote does not charge deposit fees.
If a client opts to do deposits through a credit or a debit card, the fees are somewhere between 2.2% and 2.5%. This depends largely on the client's area of residence.
For fund deposits, Swissquote's UK arm for Forex does not charge any fees.
Bank transfers can take several days before the money reflects on the account of the recipient. On the other hand, payments done through either a credit or debit card is transacted almost instantly. The fastest reported transaction by a client only lasted for an hour.
In general, Swissquote's withdrawal fees are highly dependent on the area of the world the client is trading from. Withdrawals from Swissquote Forex (UK) are free while Swissquote (CH) has a fee of €2 for withdrawals done for Euros and $10 for US Dollars.
Withdrwals of actual cash from Swissquote only takes 1 day.
CUSTOMER SERVICE
Upon testing, Swissquote online support service fared better compared to other brokerage firms and banks. However, customer support only operates within the context of business hours weekly. On the other hand, live support remains available alongside trading desk operations which is open 24 hours a day, Sunday 23:00 to Friday 23:00 CET.
Swissquote is also available through Social Media platforms, Facebook and Twitter.
REGULATION
In the United Kingdom, Swissquote Ltd. is regulated by the Financial Conduct Authority (FCA). To date, as per the regulator's records, no complaints have been filed by any of its clients. Furthering its security, Swissquote is also listed in the Financial Services Compensation Scheme (FSCS). This entitles clients a payment of up to £50,000 should Swissquote become insolvent.
CONCLUSION AND RECOMMENDATION
From the points discussed above, Swissquote indeed has plenty to show for its positive reputation. The fees charged are competitive, the withdrawal and deposit method allow various options (which are not belabored and thus convenient for clients), its legitimacy is accounted for by trusted financial authorities, and it had enlisted the help of industry-trusted trading platforms.
This review is in sync with most notable brokerage firm reviewers in saying that Swissquote is reliable and trustworthy. But of course, the reader is still advised to perform his or her own leg work to see if the firm is indeed a viable option to do trades with.