Saxo Bank: An Overview of the Firm
Owned by Geely Holding Group, a group of companies based in China, Saxo Bank was established back in 1992. It is a regulated firm that endeavours in Forex and Contract-for-Difference (CFD) trading.
It is seen by the brokering community to be one of its leading firms that serve retail and institutional clients.
To start trading with Saxo Bank, a minimum deposit of 10,000 USD is needed. For those residing in the United Kingdom, it is 500 GBP while in Singapore, 3,000 SGD. This would avail of what is called a "Classic" account, Saxo Bank's entry level account.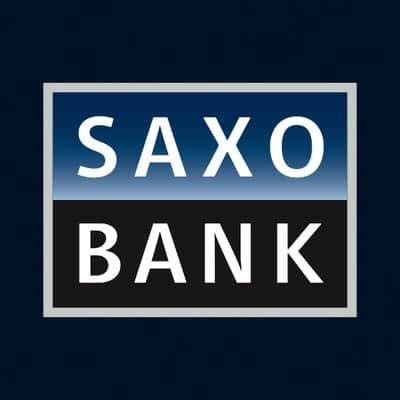 Is it Safe to Trade with Saxo Bank?
But let us address the elephant in the room: Is Saxo Bank a legitimate broker that is safe to trade with?
The short answer is YES. Saxo Bank's reputation in the online community is solid. In a review conducted by the website, Forexbrokers.com, a global authority in brokerage firm reviews, Saxo Bank had garnered a total trust score of 98 and ranked second among the 30 firms that the site had assessed.
Saxo Bank is licensed in six (6) tier-1 jurisdictions included in the 15 international jurisdictions wherein the firm is sanctioned. The 6 Tier-1 regulators are as follows:
Australian Securities & Investment Commission (ASIC)
Financial Conduct Authority (FCA)
Japanese Financial Services Authority (JFSA)
Monetary Authority of Singapore (MAS)
Securities Futures Commission (SFC)
Swiss Financial Market Supervisory Authority (FINMA)
On top of that, Saxo Bank's daily transactions amount up to over 1 Million. Under management it holds €46 billion in assets. In June 2019, the firm recorded a total of 860,000 clients.
Account Types
Saxo Bank offers three (3) types of accounts each requiring specific amounts as minimum deposit:
| | |
| --- | --- |
| Account | Required Minimum Deposit |
| Classic | 10,000 USD (GBP 500 for the UK, SGD 3,000 for Singapore) |
| Platinum | USD 200,000 |
| VIP | 1,000,000 |
Spreads
As of October 2019, Saxo Bank's average spread on the currency pair, EUR/USD is at 0.6 pips. The firm focuses on spread-only pricing. It is commission-free and applicable across all kinds of traders.
Saxo Bank also has a default commission of only 0.5 pips.
Platform
Saxo Bank gives its clients three (3) platforms in which they can trade in. These are as follows:
SaxoTraderGO – the brokerage firm's own web-based platform. It has 55 indicators and has 20 drawing tools. On top of that, it offers Trade Signals from Auto Chartist.
SaxoTrader PRO – The desktop version of its web-based platform, SaxoTrader PRO mirrors all the features that it has. The only departure is seen through larger selection of professional trading features such as the capability of being able to stream 2 order books, showing of stream time, sales, and algorithmic orders.
MetaTrader – While Saxo Bank made MetaTrader as an option for the more mainstream users, fact of the matter is, it requires 20,000 USD as a minimum deposit. A 2,000 USD is also included as a monthly charge as a minimum spend requirement.
Investments
Saxo Bank has 35,000 electronic symbols that can be traded. It also has an additional 5,000 bonds offline, making for a total of 40,000 instruments.
The firm has provisions for Spot Trading, Social Trading, and Copy Trading. Saxo Bank trades 182 currency pairs. However, it does not allow for Cryptocurrency trading, may it be traded as an actual digital currency or as CFD.
Mobile Application
Saxo Bank is also available for trading through smartphones and tablets.
Among the trading tools available through the app includes:
Economic calendar
Market news streaming
Content for research
Autochartist
Charts (drawing tools, indicators, and customizations)
The charts can also be synchronized with the browser version of the platform.
Customer Support
Through a test that amounted to 330 within a span of 6 weeks, broker firm authority, Forexbrokers.com had found Saxo Bank to be efficient and highly-responsive. Its average time for connection only ran for a good 1 minute. And among 22 brokers, Saxo Bank had ranked in the 7th place in good Customer Support system.
The Rundown
Throughout this review of Saxo Bank's capabilities and offerings, it has been noted that the firm is more than capable in handling transactions for the more tenured and novice traders. The following stand:
The firm has competitive commissions and fees
It has 35,000 electronic symbols that can be traded
It has 5,000 bonds offline
Has three (3) account types that offer specific benefits in accordance to the trader's financial capability.
Has a mobile application that mirrors all the web-based platform's features
Has provisions for Spot Trading, Social Trading, and Copy Trading
It trades 182 currency pairs.
Has a highly-responsive Customer Service system
These facets, along with the many positive reviews the firm had been receiving across the online community, are reason enough to give Saxo Bank a try. But then, it is still recommendable that an interested party practice due diligence in assessing whether or not he or she will choose to enlist the help of the firm.