Prime XTB: A Digital Currency Exchange
Prime XTB is a digital currency exchange that has made quite an impression on the cryptocurrency community in light of fee transparency and the fortifications it had set in place.
To affirm the claims, the review team will be looking into these facets, alongside its asset offerings.
This review emerged from months spent with the digital platform, Prime XTB. The team had performed an exhaustive examination of the company's services to render a well-informed assessment of its over-all capabilities.
About Prime XBT
While the crypto exchange was founded as a cryptocurrency platform, Prime XBT also chose to offer Foreign Exchange Pairs, Futures, Contracts for Difference and Commodities.
In this regard, Prime XBT had furthered its reach to cryptocurrency traders who might also want to invest in other markets. Mind you, upon examination of the platform's reputation online, Prime XBT is supposed to be decent by its users seeing it as close to being an established exchange.
Prime XBT is registered over at Seychelles and has therefore established its operations in the region. The exchange was founded back in 2019, making it rather young. Through the succeeding years, it established headquarters in St. Vincent and the Grenadines and had since set up its trading infrastructure in Switzerland. To date, the firm records a daily trading volume of $375 Million.
These alone would be enough to suppose that the cryptocurrency exchange is legitimate and can be safe to do trades with. However, the question of regulation needs to be addressed.
While this is the case, it is not commonplace that cryptocurrency exchanges are regulated by any central authority such as a bank or a territorial financial registry. Only, as the exchange also allows for the trading of other assets it is necessary for it to secure a regional financial regulatory body so that the legitimacy of their reputation would be solidified.
Another pertinent question regarding fund safety is hacking. Numerous incidents recording crypto exchange hacks are enough to scare traders off. With this, one of the pertinent discussions of this review would be the safety protocols that Prime XTB implements within its system.
Offers and Services
Prime XTB Safety Protocols
Prime XTB keeps a great number of its crypto coins in cold storage. Offline in nature, All the client's coins within the exchange in an environment that is safe from the possible hacking incidents or any other fraudulent entities.
With withdrawals and payments, the exchange needs to require that these be run through a hot wallet with only a limited amount of coins allowed to be kept there.
The process is rendered with greater complexity in light of two things:
1. Transaction orders have to be placed Prime XTB wallets
2. Authorization is then required from different members of the blockchain holding the keys
To fortify the process, Prime XTB also makes use of Cloudflare to reduce the risks of service attacks.
Prime XTB also offers two-factor authentication which bars people from having to easily access wallets unless they are its owners.
For these protocols, Prime XTB users are assured that its clients are given multiple solutions to keep all their assets safe. This is a win for a young digital currency exchange such as Prime XTB. This may be taken as another pro for the cryptocurrency exchange.
Leverage Offered by the Exchange
Prime XTB offers leveraged trading. As such, for traders opting for the services of the firm is that they would be able to experience shorting assets, thus allowing them to profit out of a decline in value. The token is then borrowed so as to sell it in the future.
Prime XTB's maximum leverage is at 100:1 for digital currency pairs. With Forex pairs, its at 1,000:1
The Exchange's Fee Infrastructure
The fees the firm charges for trading through Prime XTB are divided in two:
1. Trade Fee – This pertains to a fee required for opening positions
2. Overnight Fee – This is meant for trade made overnight
The fee structure that Prime XTB implements makes it in league with other CFDs brokerages, making the fee complexities welcomed restrictions. If one is to look into the specific fees that the crypto exchange charges one would see that it is marginally lower than its direct competitors.
On top of this, Prime XTB traders are also in on discounts for a period of 30 days worth of trading.
300–600 BTC: Users are in on a discount of 25%
600 + BTC: Traders with this amount are eligible to a discount of 50% discount on the fees being implemented presently
No deposit funds are charged. Fund withdrawals however are charged with miner fees which are arbitrary.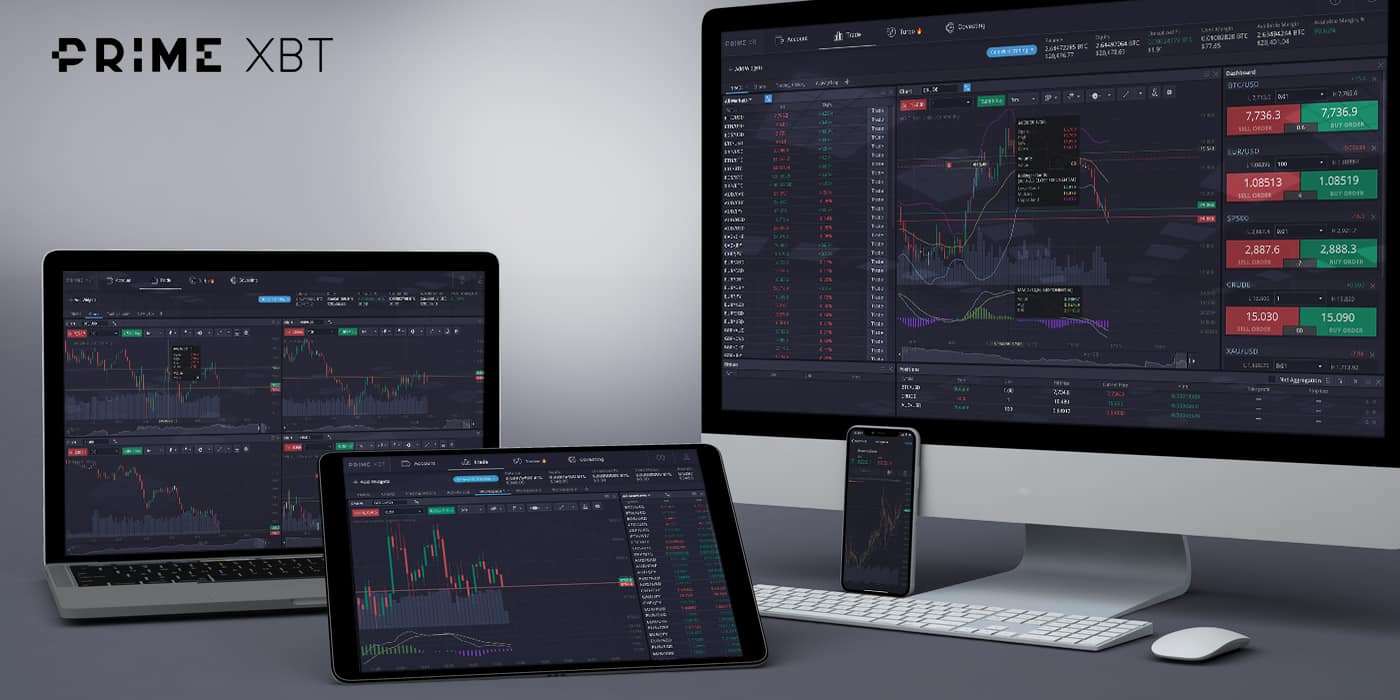 Trade with Prime XBT Today!
Admittedly, for a crypto exchange that is relatively younger, Prime XTB offers notable services. The fees that are charged are competitive and do not shortchange the traders for the transactions they go into. Apart from this, the company is also transparent with the fees that they charge, thus informing clients properly.
But what really got the review team's attention is Prime XTB's safety protocols. Comprehensive and multi-faceted, the safeguards placed by the platform indicative of the company's care for its users, making it viable to do cryptocurrency trades through.
Having said this, the review team recommends digital currencies traders to enlist with the firm should they be looking for a company that offers good crypto trading solutions.