Overview of FXCM Broker
A lot of brokers nowadays offer substantial benefits to its clients in terms of online trading. Because of these brokers, traders can bravely engage themselves in different trading platforms. Most traders start looking for information about "Forex brokers scam" and very often register on this trading floor, not regretting their choice. The FXCM broker also got into similar situations, but its administration refuses to pay for some methods of fighting its competitors. This is one of the reasons why other traders accuse the FXCM broker as dishonest and unworthy for any business, but that is not the truth about this broker.
FXCM is one of the largest brokers in the world. Its activities started in 1999 in the United States. Eventually, this broker left the U.S. market and remained focused on other regions. In 2018, FXCM rebranded as a Leucadia company under Jefferies Financial Group. This move significantly strengthened the broker's position in the world financial markets. According to the FXCM website and some statistics, this company owns a huge global user base, a great number of capital and assets, and a high degree of liquidity. Up until March 2018, FXCM stayed as the second-largest Forex Brokerage outside of Japan.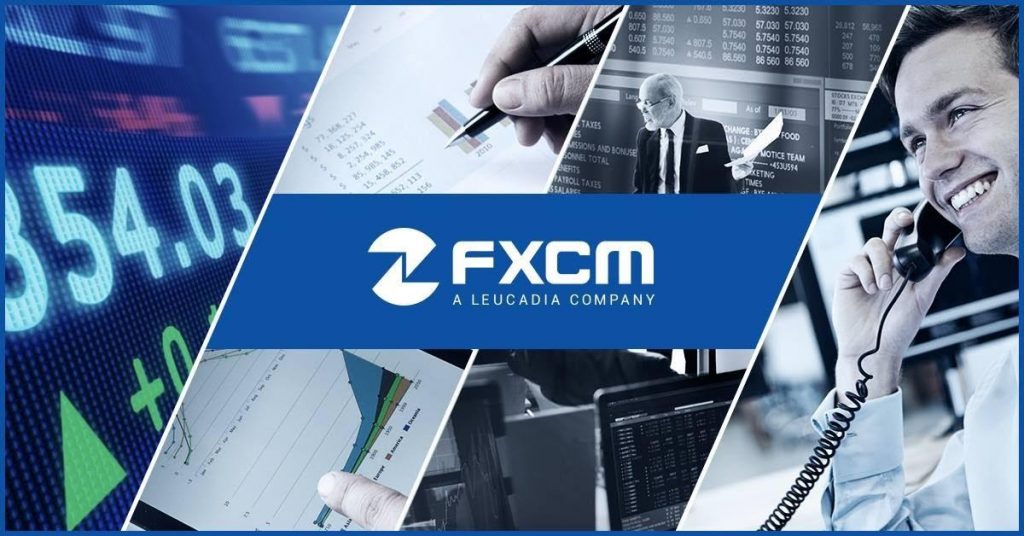 FXCM Regulation and Security
FXCM broker examines the personal data and biography of all its potential customers. It also warns its traders that there is no guarantee that a trader can earn large amounts of sudden wealth after trading within several months. This company always makes sure to protect its traders' investments and the personal information of its users. It hires outstanding specialists to work with the latest equipment and the best software for utilizing encrypted channels of communication.
All trading activities of the FXCM broker are briefly monitored under the Financial Conduct Authority (FCA) and Financial Services Compensation Scheme (FSCS) in the United Kingdom. FXCM is also regulated in Australia by the Australian Securities and Investments Commission (ASIC), the Financial Sector Conduct Authority (FSCA) in South Africa, the Autorité des Marchés Financiers (AMF) and the Fonds De Garantie Des Dépôts Et De Résolution (FGDR) in France. One of the most important agencies that regulate the activities of this broker is the American organization Commodity Futures Trading Commission (CFTC). All of the things that were mentioned above, it just proves that FXCM broker is truly reliable and safe.
Trading Conditions
With FXCM, a trader can start to open an account with just a $50 minimum deposit. This broker offers flexible leverage amounts, including a maximum of 1:100. Clients are free to use whatever they want, but most of them choose preset values for this option is set according to the default margin settings. Traders can open multiple accounts, and the minimum bet is $25. FXCM broker also provides free training, as well as bonuses and prizes. It also creates events like competitions for the most active traders. Of course, trailing stop-loss order is allowed, as this is one of the features that most trading platforms support by default.
FXCM prepared some surveys that the clients can answer on its website. Some users and their financial analysts make this. This broker always prioritizes educating its traders by giving free training materials like ebooks, market news, video tutorials, trading strategies, and access to economic calendars.
Fast and Easy Procedures
Opening an account with FXCM is very fast and easy. This is very important so that a client can start trading right away. Traders can visit their website, and on the top horizontal menu, choose "Open an Account." Next, they have to follow three essential steps to make their registration successful.
First, the client needs to fill out an online application, which takes about ten minutes and wait for one to three business days to process. Once it is approved, the client will receive an email that must be responded to in order to complete the sign-up procedure. Shortly after that, the client will also be given a username and a password for FXCM login credentials. This process is almost the same with other brokers as they always make it as simple as possible. As mentioned earlier, a client can start to open an account with just a $50 minimum deposit.
If the client is not yet comfortable with using their own money in trading, they can simply open a demo account. It is for free, and a client can utilize all of its functions for 30 days.
FXCM withdrawal can also be carried out in different easy ways, like using Mastercards or Visas. In addition to that, a bank transfer is also available via Skrill or Union PAY.
FXCM Broker Review Final Verdict
A client must always remember the importance of getting to know the system of its chosen broker. After a lot of controversies, the company of FXCM decided to increase transparency for its clients. FXCM broker is not a scam, and it has a lot of potentials that a client must discover. Although FXCM has this troubled past with other firms, this broker showed its desire to move forward as a trustworthy brokerage. Surely, this company has a very bright future in the economic market.