On IFC Markets Reviews: Why this One Stands Out
Looking for a trustworthy and reliable Forex brokerage firm is a dive. The online community? Not necessarily of constant help. It is easy to fall into the trap of believing misleading reviews or mere assumptions. The internet community is a blend of valid claims and contrived narratives; fake news is commonplace, much like propaganda.
However, it is not without a basis when people tend to doubt companies wherein they place all their hard-earned money in. It's a gamble, one that they would always want to win at. As such, practicing due diligence in looking for a good broker should be done, if not a pertinent requirement. This review is another attempt at bringing purposeful broker reviews mainstream.
Focusing on IFC Markets, this review is not necessarily aimed at placing the brokerage company in a positive light, but is an effort at producing an objective discussion. And while there are other IFC Markets reviews out there, this review focuses not only on how it works and what it offers but also what makes it a departure from all other firms.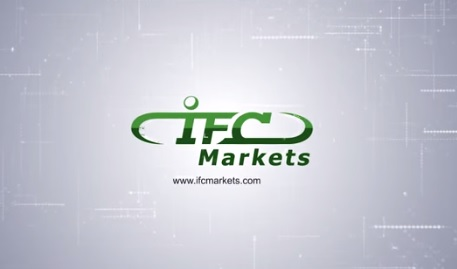 IFC Markets Scam
But first, let's address the elephant in the room. Although there are a number of reviews that attest to the legitimacy of IFC Markets, there are also those out there that had tagged it as an IFC Markets Scam. So is it true then? The short answer is NO.
With IFC Markets, regulation is handled by the British Virgin Islands Financial Services Commission (BVI). It also has its base of operations in the British Virgin Islands.
IFC Markets has been in the trading industry since 2008 and boasts of over 10,000 clients across all regions that it is licensed to function.
What IFC Markets Offers
The brokerage firm allows for the usage of the following trading platforms:
NetTradeX (its own platform)
MT4
MT5
The IFC Markets minimum deposit is at $1,000 with leverage of 1:200 if we are talking about availing of the Standard Account through NetTradeX or MT4.
The trader wanting to open either a Beginner or Micro account is required an IFC Markets minimum deposit ranging from a measly $1 to a large sum of $3,000. The leverage for the aforementioned accounts is 1:400.
One must note that once the Beginner or Micro account's equity sums up to $5,000, its maximum, then the opening of new positions would be disallowed. Changing the account type to Standard or simply performing a withdrawal of the excess would resume permission to trading.
Trading accounts are available for the U.S. Dollar, the Euro, and the Japanese Yen.
IFC Markets' Features
If one is not comfortable with opening an account readily, an IFC Markets demo account is available. Through this, the trader is allowed to play around with the functions and the many tools that IFC Markets employs.
The brokerage firm has over 143 trading implements. It has a comprehensive set of educational materials and day-to-day Market Overviews, a video presentation of Weekly Market Analysis, and Market Sentiments.
While these can easily be found in other mainstream companies, IFC Markets departs from the herd with its permission to create and trading of the firm's own PCI through its assets. In addition, the broker also has provisions for Bitcoin futures trading.
Here are a few of the many functions and tools, (also called widgets) available through IFC Markets:
Live Price
Currency Converter
Live Quotes
Market Sentiment
3 in 1 Widget
Top Gainers and Losers (an analytical tool that allows for the calculation of gainers and losers through stocks, currency pairs, metals, indices, commodities, gold, ETFs, and PCIs)
There are also articles on trading such as Portfolio and Spread Trading, Portfolio Quoting Method, Pair Trading, and the like.
IFC Markets makes 3 types of calculator:
Currency Converter
Profit/Loss Calculator
Margin Calculator
Deposits for IFC Markets are available through:
Wire Transfer
Bank Cards
WebMoney
Skrill
Neteller
OKPAY
China
UnionPay
MybitWallet
Unistream
Withdrawals are available through these channels:
Wire Transfer
WebMoney
Neteller
Skrill
OKPAY
China
UnionPay
MybitWallet
Unistream
Customer Support is something that IFC Markets excels at. Apart from being able to respond when called through phone, IFC Markets' support is also available through different languages.
Mobile Application
The IFC Markets broker is also available through a mobile application that can be downloaded for both iOS and Android.
IFC Markets Scam
As already mentioned, IFC Markets is not a fraudulent entity. For what it's worth, upon research, this string of good reviews has been found:
But of course, practicing thorough research is still advised despite the many good reviews that IFC Markets had received. Investing in an unfamiliar company is a truly daunting affair, as such, finding everything you can regarding the broker that you are thinking to enlist.
IFC Markets, with its offerings and features, may well be a good fit for any trader's needs. But don't just take our word for it. Check it out for yourself!