Is ThinkMarkets Truly a Reliable Brokerage Firm?
ThinkMarkets is seen by the online trading community as a brokerage that fosters a highly-secure environment through high-technology. In this light, the firm had received a number of positive online reviews that placed it as a firm of repute.
This review had looked into these claims with the aim of either reinforcing or refuting them. Through the examination of the following facets, the review team will render a pointed and informed assessment of ThinkMarkets' over-all capabilities:
1. The firm's regulatory status
2. The various assets that the firm allows access to
3. The trading accounts that ThinkMarkets offers
4. The trading platforms that the firm provides
5. The fees that ThinkMarkets charges its clients for Commissions and Spreads
About ThinkMarkets
Based in Australia and the United Kingdom, ThinkMarkets is a company that established itself as a brokerage catering to a variety of assets back in 2010. In addition to its base of operations in Melbourne and London, the firm had also expanded its reach to include offices in the Asia-Pacific Region, the Middle East, North Africa, Europe, and South America.
With its bases, the firm goes under the authority of three different regulatory bodies. These are specified below with the company's corresponding counterparts for each national territory:
1. The Australian Securities and Investments Commission (ASIC) – TF Global Markets (Australia)
2. The UK Financial Conduct Authority (FCA) – TF Global Markets (UK)
3. South African Financial Sector Conduct Authority (FSCA) – TF Global Markets (South Africa) (Pty) Ltd.
These financial regulating authorities place ThinkMarkets at an advantage. These regulatory bodies assure clients who had chosen to trade through the firm that it legally operates within the regions they are based in.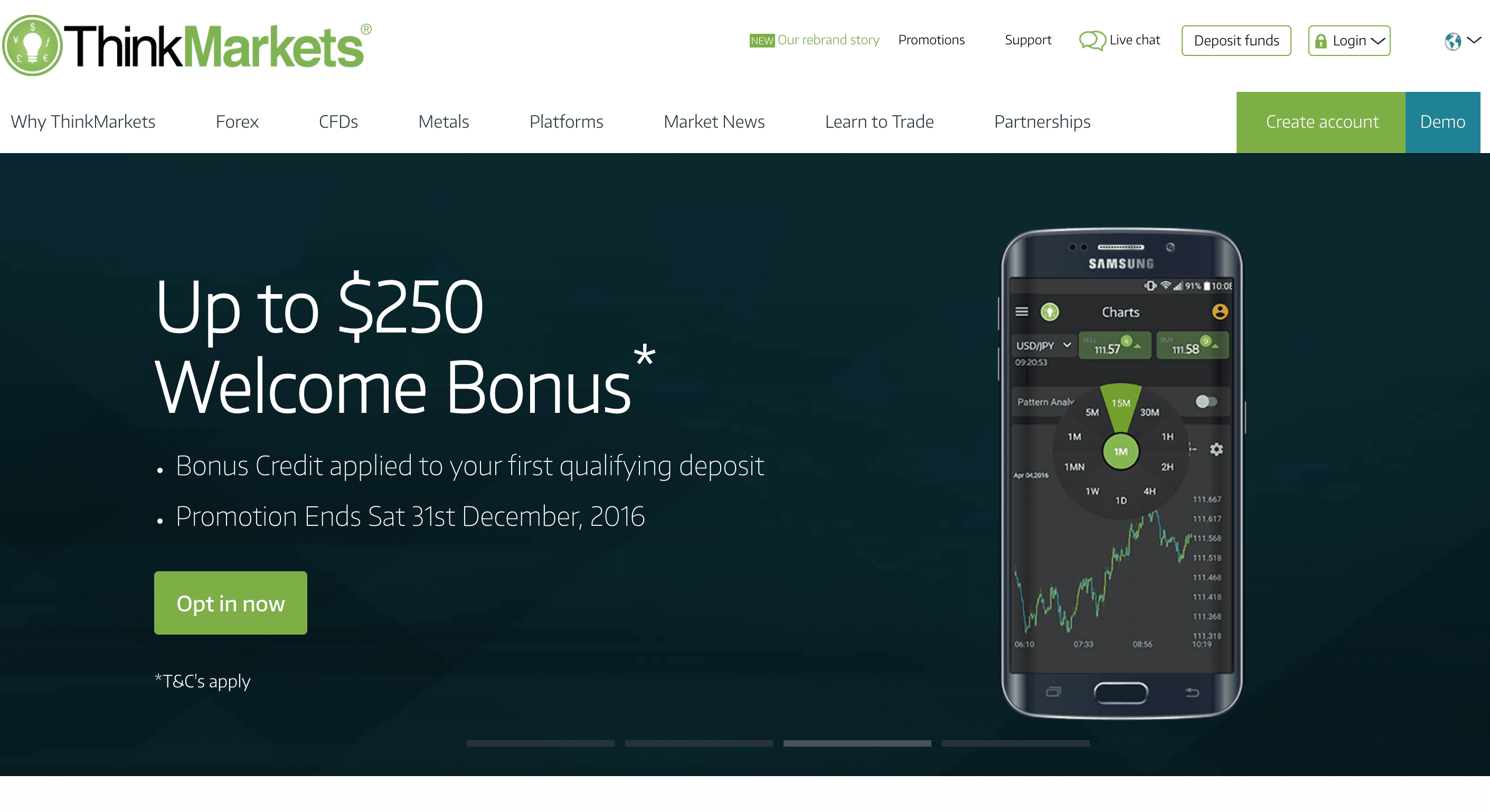 Offers and Services
Accessible Markets
The markets open to traders through ThinkMarkets contain a myriad of instruments that they can choose from. As of writing, the available assets to trade amount to over 1,500 across all selection. These markets include the Index CFD, Commodity CFDs, Cryptocurrencies (5) Equity, ETFs, Foreign Exchange Currencies (40), and Futures Contracts (13).
By face value, these assets can be seen as wide ranging and wholly competitive. As this is the case, the firm's clients are in on a great number of benefits with consideration to their aim of building strong and well-rounded investment portfolios.
Offered Trading Platforms
ThinkMarkets had enlisted a partnership with MetaQuotes to offer the company's industry-leading software, MetaTrader 4. Through the brokerage, a trader would be privy to the trading platform's efficient infrastructure. It includes over 20,000 Expert Advisors and indicators that do not cost anything.
ThinkMarkets also offers MetaTrader 5, albeit its predecessor is seen as the better of the two.
Both these platforms had received upgrades in the form of Autochartist and Trading Central. The combined usage of these plug-ins allow for greater function and efficiency.
ThinkMarkets also provides its proprietary trading platform, ThinkTrader through its Standard Account. It is considered as a good alternative for manual trading in light of an easy-to-navigate user-interface and a consistently up-to-date news stream from trading news provider, FX Wire Pro.
Given these trading aids, traders are able to experience good trading conditions with faster processes and highly-intuitive functions.
Available Trading Accounts
Traders are given two options for their trading accounts under ThinkMarkets:
1. The Standard Account
The opening and usage of this account requires no minimum deposit. All assets are available through this account through MT4 and the aforementioned proprietary account, ThinkTrader. The maximum leverage is at 1:500 which is actually competitive.
The minimum spread is at 0.4 pips, probably the lowest among other commission-free offerings.
The only criticism that the review team has is that, the absence of a strict minimum deposit does not account for potential loss through initial trades. The charging of steep costs are logical in that these may be used to cover losses that the trader may incur through his or her preliminary transactions.
2. The ThinkZero Account
This account is the brokerage's VIP account version. This requires a strict minimum deposit of $500 or any national currency equivalent. The maximum leverage is the same with that of the Standard Account.
Through both accounts, ECN traders are let in on good trading transactions each and every time.
A Swap-Free Account (Islamic Account) is also being offered by ThinkMarkets.
Fee Structures
Much like its competitors and contemporaries, ThinkMarkets gets a great deal of its revenues from Commissions and Spreads. The mark-up for Commissions starts at 0.4 pips; the average is at 1.2pips.
The more diligent traders are given the opportunity of availing raw spreads for as low as 0.0 pips, the average being at 0.1 pips for commission of $3.50 per lot.
Account inactivity is charged after a period of 6 months. On the 7th month, the person would be charged a monthly fee of $30 moving forward. Currency conversion is also charged with 3.00%.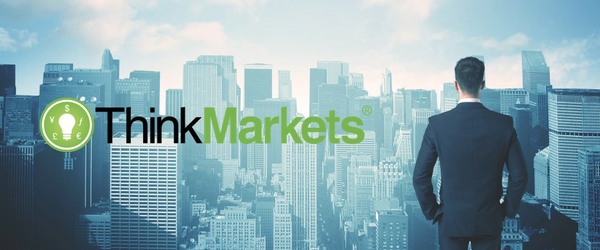 Trade with ThinkMarkets Today!
The discussion on ThinkMarkets' capabilities paints a positive picture for its clients. They are provided with gratuitous services that allow them to build strong investment portfolios.
Through the employ of ThinkMarkets' services, traders are given the opportunity to acquire great deals which they can profit off of. It is to the opinion of the review team that delving into trading with the firm is a highly commendable financial endeavour.