Is Forex.com a Brokerage Firm We Can Trust?
Preliminary data strongly suggests that trading with brokerage firm Forex.com renders positive results, thus providing its clients good trading conditions and lucrative endeavours. This review delves into the possible reasons why Forex.com's image had received the pleasant reputation that it enjoys.
The review team had focused on the following facets to examine its overall capabilities:
The regulatory bodies that sanctions all Forex.com's trading activitiesThe fees that are charged for the services that the brokerage offersThe firm's available trading accountsThe trading platforms available through the firm's trading accounts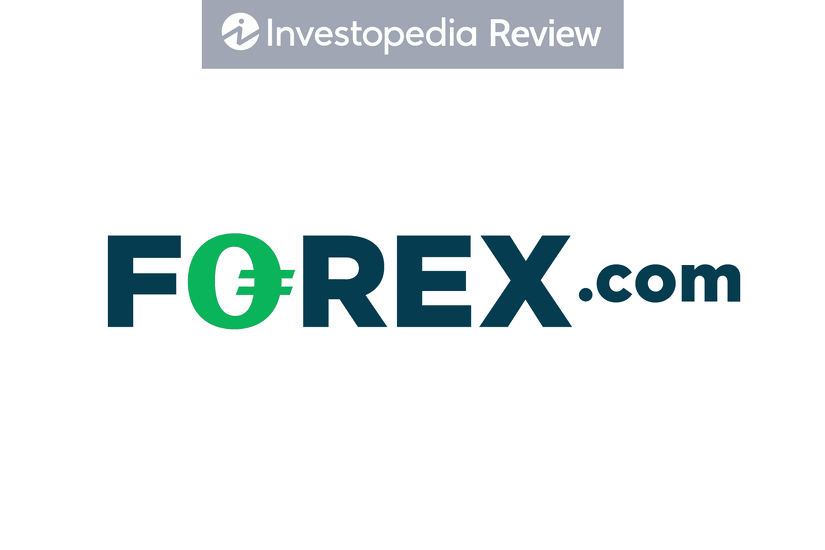 About Forex.com
Founded back in 2001, Forex.com is a brokerage firm that specializes in trading Foreign Currency Pairs and CFDs. It operates under GAIN Capital, a business entity listed on the New York Stock Exchange (NYSE).
Traders who have enlisted with the broker need not worry as Forex.com is duly regulated by trusted financial authorities in the trading industry. The Financial Conduct Authority (FCA) of the United Kingdom and the U.S. Commodity Futures Trading Commission (CFTC) sanctions all of Forex.com's trading activities.
This, alongside its listing on the NYSE builds a positive image for Forex.com. 
Preliminary findings strongly suggest that the brokerage's status is one of high trust and minimum risk. A number of reliable online broker review sites concur that Forex.com excels through its highly competitive fees, easy account opening, and efficient trading platforms just to name a few advantages.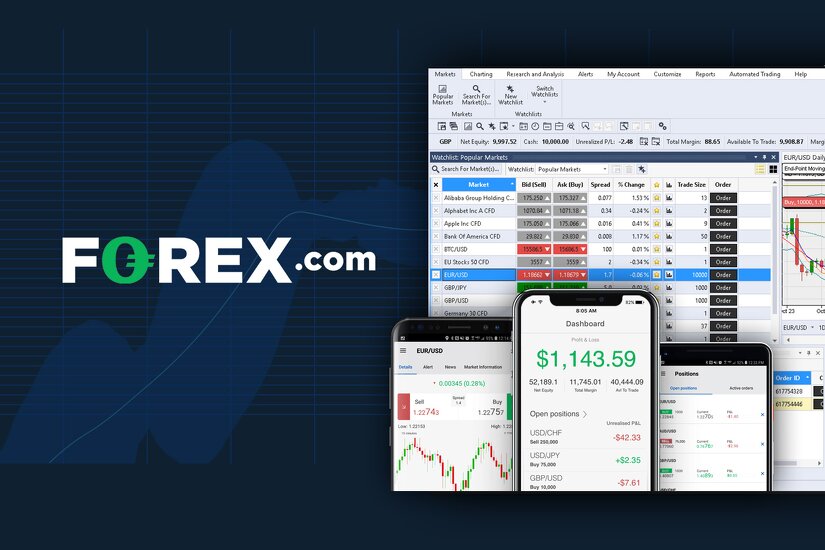 Offers and Services
The review tam had affirmed the claims of other brokerage reviews that Forex.com offers competent forex fees.
The table indicates the fees that traders are required to pay for corresponding services.
AssetsFee TermsEURUSDThe fees are built into the spread. The average spread cost is at 1.4 pips during peak trading hours. GBPUSDThe fees are built into the spread. The average spread cost is at 2.1 pips during peak trading hours. S&P 500The fees are built into the spread. The average spread cost is at 0.6 pips during peak trading hours. Inactivity Fee '/$/€15 or JPY 1500 per month once a year of inactivity had been reached
These figure well for the brokerage. These fees are enticing as when compared to other brokerages, Forex.com's are seen as low. 
Another notable fee that the firm had prepared for its clients is the minimum fee of '100 for account opening. This is seen as entirely cheap by industry standards. 
Available Trading Accounts
Forex.com offers three accounts that differ in fee structures and offered trading platforms. These accounts are as follows:
Forex.com Account
Through this type of account, the traders are given high spreads with no commission fees. Users are provided with Forex.com's own proprietary platform.
MetaTrader Account
As with the previous account, the MetaTrader account is provided with the high spreads without commission fees. As the name suggests, traders are provided with the MeaTrader 4 platform.
DMA Account
This type of account has lower spreads. The commission offered to clients are at '2 per lot for every trade. And like the Forex.com Account, the firm's trading platform of choice for this account is Forex.com's own proprietary platform.
Ownership of accounts has three additional options, namely the Individual, Joint (ownership by two or more entities), and Corporate (an account owned by a company or a legal entity)
Applying for an account is easy in that it can be done in 2 business days with the actual filling up of particulars done in 10 to 15 minutes. The steps in opening an account are as follows:
Choose a trading platform. Fill-out personal and financial informationAnswer a couple of questions regarding financial knowledge and trading historyVerify identity and residency. The interested party would be asked to upload a national ID card, passport, or driver's license. Statement of accounts and other banking statements are also accepted. 
The only challenge that the review team had encountered is with account verification. The identification uploads, despite following the stringent requirements had not been accepted by the submission bin. No notice or explanation had been given to the team that delineates the reason for the rejection.
The trading accounts offered by the brokerage are wholly reliable, specifically pertaining to the MeaTrader 4. MT4 provides a myriad of trading tools that include customizable charts and a number of technical indicators.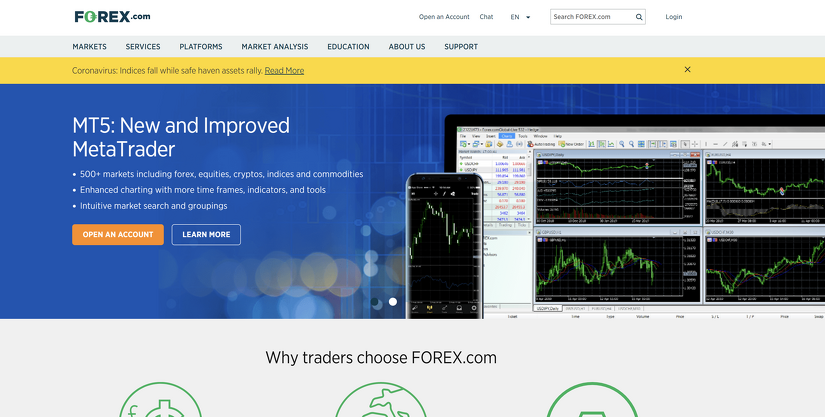 Trade with Forex.com
The following factors laid out in this review see the viability of the broker as an entity that traders can enlist with for profitable trades:
Competent feesEfficient trading platformsPurposeful trading accounts
It is to the opinion of the review team that Forex.com is a firm that a trader can rely on.