Dukascopy: An Overview
Upon testing Dukascopy, a Swiss Forex broker, we have found out that the broker is reliable and trustworthy enough for both beginning and seasoned traders to try out.
Dukascopy Trading Technologies Corp was founded by Mathematician Dr. Andre Duka back in 1998. In 1999, the entity later on developed the Dukascopy trading platform. Further on, Dr, Duka had partnered with one, Veronika Makarova and finally founded Dukascopy in 2004. The firm is based in Geneva.
Is Trading With Dukascopy Safe?
Dukascopy's trust level is decent, with well-known Forex broker review authorities like Forexbrokers.com, giving it a score of 90 out of a 100, and Investopedia, giving it 3 out of 5 stars. On top of that, its legitimacy is solidified through its authorization by 2 tier-1 regulators:
Swiss Financial Market Supervisory Authority (FINMA)
Japanese Financial Services Authority (JFSA)
What this means is that the broker had gained the status of high trust. In 2010, Dukascopy acquired a Swiss banking license which allowed it to launch its own bank, the Dukascopy Bank.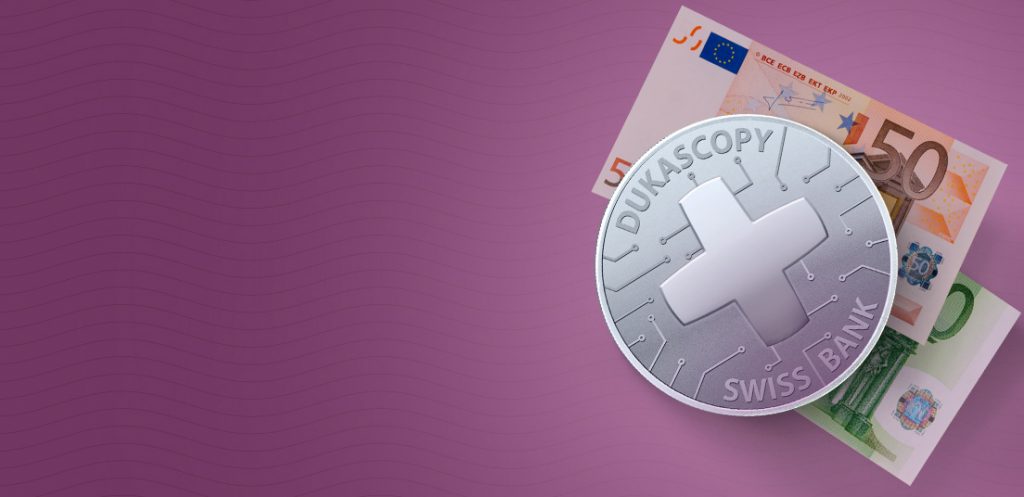 Investments
Dukascopy offers a total of 653 tradable symbols for both CFD and Forex: 60 currency pairs and 593 CFDs.
The firm also allows for Cryptocurrency trading for CFDs and non-CFDs for its own digital currencies. Dukascopy has Dukascoin, its proprietary cryptocurrency.
With assets, Dukascopy has over 148 Million CHF. With insurance protection, the firm's clients are eligible to 100,000 CHF from Esisuisse, a regulatory compensation fund.
On top of all these, Dukascopy offers Spot Trading for Forex.
Commissions and Fees
Dukascopy has what is called a declining tier system responsible for calculating commissions and spreads. Through this system, clients are placed in categorized in accordance to monthly trading volume, bottom-line equity, and net deposit. Should there be a conflict, the highest of the three values are made basis for the categorization.
What Dukascopy's system does is document commission costs beside each tier on a trading fees page. Looking for average spreads is a different matter altogether as daily, monthly, or quarterly reviews of SWFX execution data is made necessary through a widget.
Apart from potential bank or credit card charges for withdrawals, Dukascopy also asks for a 20-dollar fee. The firm has a fee schedule page apart from the trading fees disclosure.
However, the withdrawal procedures are placed in a wiki. This supplementary guide fails to disclose fees that have been charged and the duration in which clients get their funds.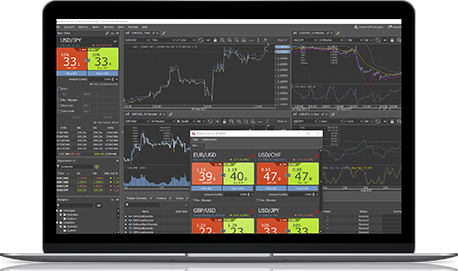 Trading Platforms
JForex 3 is Dukascopy's proprietary in-house platform. It has a desktop and web-based platform available to Windows and MacOS.
JForex 3 has numerous tools for trading and is highly-intuitive. Technical traders will get a lot from it as it offers 24 drawing tools and technical indicators that number up to 291 while 67 for the web app. In addition, the platform has the capability of importing custom indicators. However, zooming in and out of charts are not fluid in the desktop version when compared to other more mainstream exchange platforms.
The feature that stands-out in JForex 3 as it can do algorithmic trading. Cloud storage is also possible along with VPN services that allow for its trading systems to function for 24 hours.
Another function worth noting is the "cancel all" button, which effectively cancels all orders. This is only available through API.
Education
Dukascopy makes research convenient for its users. It streams market news from MarketPulse and business news titan, Reuters. It also has an economic calendar that has consensus forecasts, indicators for market sentiment, technical pattern analysis, and trading systems that are automated.
From the firm's Dukascopy TV, clients are allowed to download tick data, read news with the help of content filters, review sentiments, and examine trading ideas, may these be oriented fundamentally or technically.
The firm's site also has content such as tutorial materials, FAQs, and videos. The only beef that users might have with these materials is that these are not clumped up in one inner page. Should this be the case, it would help clients find helpful materials easier.
Mobile Version
Dukascopy's mobile app is just as comprehensive as its desktop and web-based counterparts. Its charting function has parameters that are customizable. It has a list of 46 technical indicators, something that the firm has an edge over its competitors.
It also boasts of level-two quotes and other related order types. Users may also select strategies from a repository that members of the Dukascopy are privy to.
Customer Support
Client Support for Dukascopy has the same system as with other brokerage firms in that it is available for 24 hours a day, 5 days a week. A client can send messages through social media platforms wherein the support representatives are active day-in, day-out. The firm also has a forum for Jforex and automated trading.
The only thing that Dukascopy can improve upon is its web-based forum that could be directed to their website.
Recommendations
Without a doubt, the features that had been discussed in this review make it highly appealing to traders in search of brokers they want to employ. With the nature of these features being highly intuitive, even novice traders would be amenable to the firm's many offerings.
However, with just about any review, it is recommended to the reader that they research further if they really want to find a suitable broker. Due diligence should be practised as investing your hard-earned money in a broker that might only compromise your earnings is always the accountability of the trader himself.