CITY INDEX: A RELIABLE BROKER?
Seen as a reliable and trustworthy Foreign Exchange broker by many in the online community, City Index has been in the industry for decades. The products and services that they offer are specialized and tailored fit to meet each of their client's needs alongside outstanding customer support service.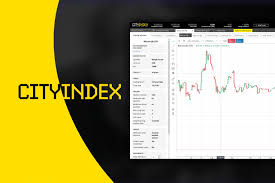 WHAT CITY INDEX OFFERS
Surely, a highly-rated and online broker of repute would be backed by standout features and high quality services. City Index is able to deliver not only through its provision for Spread Betting and trading CFDs, Forex, and Bitcoin, but also through the following:
1. COMPETITIVE INITIAL DEPOSIT AND PRICING
City Index's minimum initial deposit to create an account is pegged at 100 GBP. While it seems pricey, do note that with this deposit figure, the trader is already ensured of sufficient capital that effectively covers margins for an initial first trade. Naturally, the trader is also given protection against losses. City Index clients are privy to minimum stakes and bets priced at 50p per point and a minimum trade for CFDs worth one CFD unit.
2. COMMISSION-FREE!
Spread Betting and CFDs are not charged with commissions. These are only charged for shares. Leverage may be applied once a user applies for a loan to maximize.
3. PARTNER TRADING PLATFORMS
City index has partnered only with the most competitive and reputable trading platforms to provide clients with the best trading experience. Each platform can be customized and have the most innovative and up-to-date statistical and analytical tools pertinent to the Forex and CFD trading industry. These trading software are powerful and have the capability of receiving real-time news from online media giant, Reuters.
The platforms offered by City Index are:
I. ADVANTAGE WEB TRADING PLATFORM
Advantage has customizable browser-based features. It has a lot of powerful tools and features that were made specifically for active traders. Through the platform, users are eligible to the following advantages:
1. Speedy one clicks available through highly-presentable visual charts.
2. A Research hub that determines the most relevant information on opportunities that the trader can grab for more lucrative trading endeavours.
3. Risk management that is not only intelligent, but also comes with a Stop Loss Order function
4. Executable trading ideas.
II. META TRADER 4 (MT4)  
A crowd favourite and a trading mainstay, MT4 is a platform known for speedy trading execution efficient trading tools, and ultra-tight spreads. An MT4 user is given the opportunity to benefit from the following:
1. Professional charting
2. Indicators that can be tweaked and customized to answer the client's specific needs 
3. Top tier advisory services
MOBILITY 
City Index had also done good by making trading available through mobile. City Index's mobile application allows for easy and speedy access of all trading orders through smartphone. The application gives users the capability of being versatile, fast, and efficient in all their trading activities while being on the move.
The City Index mobile app is available to both iOS and Android. 
Through the application, mobile traders are given the chance to:
* trade without the limitation of time and venue.
* get the most recent news through financial authority Reuters
* trade across multiple mobile devices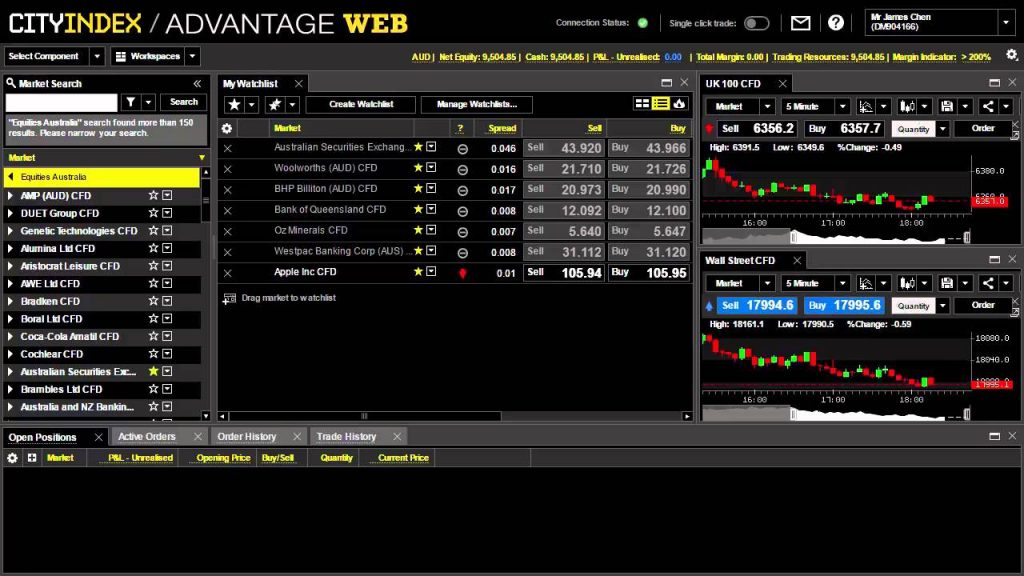 CITY INDEX: FUND SAFETY AND SECURITY
While City Index does boast of all these purposeful features, the matter stands that the question of fund security still needs to be addressed.   
It had been fore grounded that City Index had situated itself as an authority in stock, CFDs, Forex, and Spread Betting. Also among its strengths is its ability to predict future trends in the market and how a trader should be managing these.
As this is the case, City Index steps up by beefing up its fund safety and security. The broker does so through its adherence to stringent regulation and authorization by trustworthy Foreign Exchange regulatory bodies. 
City Index operates under the rules in client funds of the Financial Conduct Authority (FCA). In addition, City Index observes the following limitations to keep not only the integrity of the company, but also its client's assets:
1. Compartmentalize bank accounts so as to separate the money of clients from the broker's own operational funds
2. A compensation scheme should instances of liquidation arise
3. Secured withdrawals and deposits free of charge
TRADING WITH CITY INDEX: EXCITING BENEFITS 
Now that City Index's services and features had been laid out, flaying out its many advantages and disadvantages is in order. From promotions to withdrawal method, City Index proves to be a Forex Broker that ensures client satisfaction.  
I. PROMOS
City Index furthers its exciting offers through different, innovative schemes:
1. REFER A FRIEND
The Refer a friend promo entitles its clients to a bonus when he or she refers a friend or an associate.
2. REBATES
A user can get rebates depending on his or her account balance.
II. DEPOSIT AND WITHDRAWAL METHOD
Fund deposit and withdrawal is simple with City Index. 
WITHDRAWAL
With withdrawals, the user has to click the withdraw icon on the platform's interface. This will direct the user to an inner page, wherein the amount will be entered along with the needed destination (i.e. bank account, e-wallet).
DEPOSIT
A user will be able to send money directly to his or her specified account number upon deposit. The amount would then be reflected in real-time to both the user and the recipient's account balance.
RECOMMENDATION
With everything said about City Index, it would be easy to pin one's trust on it. However, taking the word of just one broker review site is not completely wise. The reader or potential client is still advised to conduct further legwork to see if City Index is a broker worthy of the time.